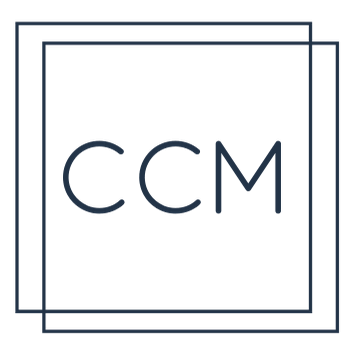 Client
Testimonials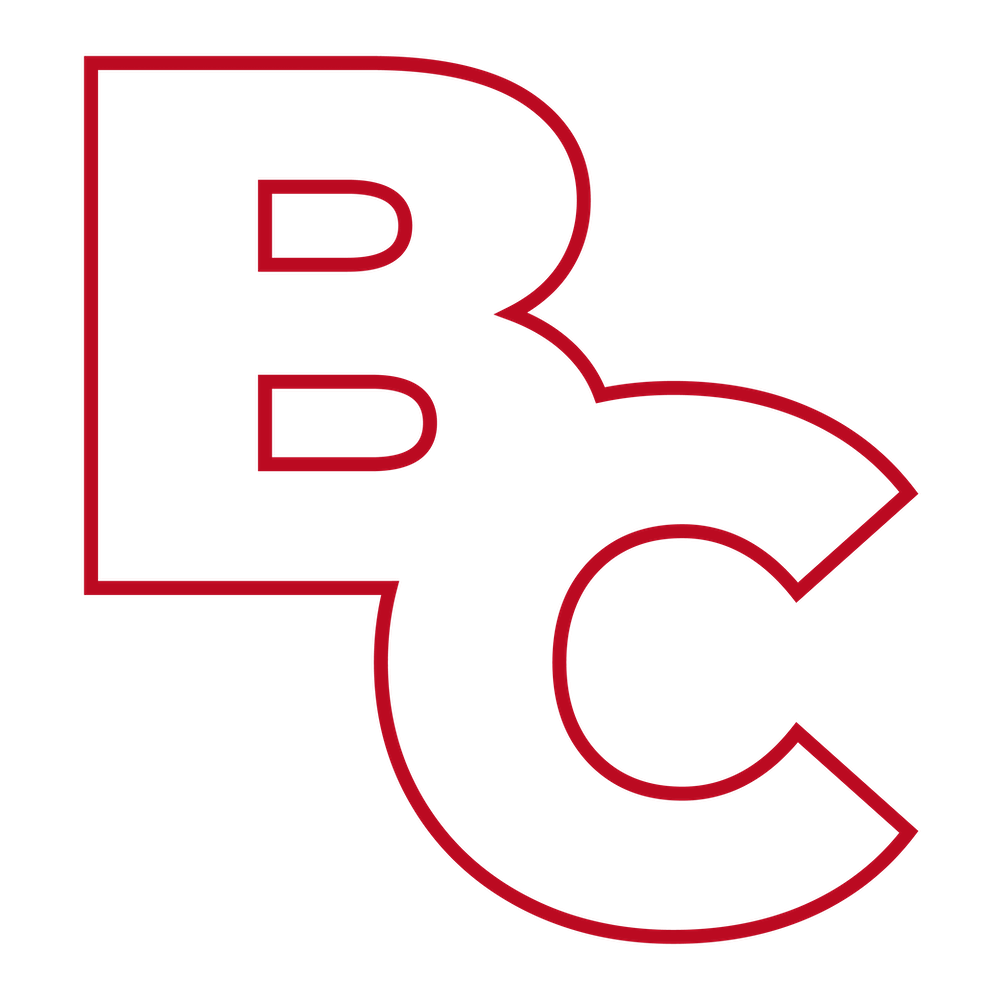 Gary and Carolyn Staton
"When we were looking for a little get-away place, we were fortunate enough to run across Blake Cannon. He proved to be very astute of the hosing market in and around Oxford. His knowledge permitted him to represent the seller, and at the same time provide us with superb representation as buyers. Blake did everything that he said he would do, and followed up with phone calls, personal visits, and resolved any potential problems before they arose. We would highly recommend Blake Cannon to anyone looking to buy or sell in the Oxford area."
Ken and Camille Daniel
"Blake, thanks for all of your help purchasing a condo for our daughter in Oxford. Being from out of town and not familiar with Oxford, your expertise in the real estate market and your ability to utilize all the tools available in today's internet world including your website (which has a tremendous amount of useful information for new buyers) and using chat, text, and email for communication were extremely helpful. Also, thanks for recommending professionals for legal, insurance, and home inspection. You're the best!"
Katie Moore
"Blake made my first home buying experience easy and very understandable. Being a single girl, in a new city, and buying my first home was a huge and at sometimes scary thought. Blake was extremely patient and never minded answering my dumb questions even more than once. He went above and beyond to make the experience convienent for me and my needs. I can't say how greatful I am for finding him. I had doubts of buying my first home which is completely natural BUT to never doubt the realtor and always feeling he wanted what was best for me took the stress level of the purchase down tremendously. I was never in the dark and always was 100% clear on what was happening through out the process. I plan on using Blake Cannon for all other needs I come across involving buying or selling any property. I LOVE LOVE LOVE my new home even the HUGE yard that I have learned to mow and weed eat! I can't say enough thank yous!!! "
Dick and Sharon Tazawa
"Blake has made our buying experience a very pleasant one. He is a person of high integrity and honesty, rare qualities it seems in any sales position. His service was fantastic whether it was real estate related or not. Being from out town I had several questions and Blake would either have the answers or would find the answers in a short amount of time. I would recommend Blake to anyone who is looking for a real estate agent."
Doug Wilson, CEO of Wilson Hyundai
"Blake,
I just wanted to tell you how pleased my family and I were with our real estate investment in Oxford that you arranged. I have bought and sold real estate for years and appreciate the energy, work ethic and professionalism you displayed."
Mark and Angela Davis
"We just wanted to say that we felt as if your time was our time and your business service was like you'd get from a best friend!! Think a lot of you, hope you know!!!:)"
Josh and Jennifer Samuels
"When we decided to move back to Oxford after being away for several years, we had no idea of how the housing market had changed. Blake's extensive research of the market and home prices really helped us figure out what we wanted when we moved back. We finally decided to buy a foreclosure property and figured this would be a strenuous and trying purchase. Blake guided us through the process, answered all of our questions, and negotiated the details of our purchase flawlessly. We really appreciate your time, efforts and energy."
Janelle and Seth Thibodeaux
"Blake,
We just want to thank you for all your help in purchasing the condo in Audubon Park. We absolutely love it. I had so many questions since this was my first time buying a home and you were always willing to help me and answer my questions. I really appreciate that! Seth has done this before and he said for a realtor you really get after it! We would recommend you to anyone looking to buy a home in Oxford! Thank you for everything!"
Alan Jenkins, CEO of Intersouth Properties
"Blake Cannon recently assisted me in locating and purchasing a condominium as an investment in Oxford, MS. Due to Blake's involvement, the transaction closed quickly and without any issues between the buyer and seller. Blake has a broad knowledge of Oxford's real estate market and a well deserved reputation as a professional real estate broker. I highly recommend Blake Cannon to anyone interested in purchasing or selling real estate in the Oxford area. I am looking forward to working with Blake on future transactions."
Richard Carlisle, Investor
"I appreciate the time and effort that you spent in the two real estate transactions that we worked on.I found you to be straight forward and honest with me in every facet of the deals. I am satisfied that you endeavored to honor my concerns and act on my behalf to the extent your fiduciary responsibility allowed.
I would not hesitate to utilize you and your firm again or to refer you to my friends, family, or associates."
Jay Dixon – Managing Director, Northwestern Mutual
"Dear Blake,
Thank you for all your help with the purchase of our new condo in Oxford. You're a great guy and I'm grateful to have met you and worked with you.
All The Best,
Jay D."
Artee and Shana Smith
"Blake was a great help to my wife and me. He was very knowledgeable and made sure that my wife understood every aspect of home buying. Blake is a work horse. He met up with us anytime we called and he was very patient with us throughout the entire process. Blake won us over when we observed his honesty and compassion on our first meeting.
Afterward my wife and I were convinced that he was the guy we wanted on our side for this process. Since then I have and will continue to recommend Blake Cannon to others because he is dedicated to his clients. Blake Cannon, you are appreciated."
Kirk and Suzanne Brown
"I would recommend Blake for any real estate need in Oxford. Blake made the entire process easy to understand and transparent. Living outside of Mississippi, I needed a full service Agent to handle all the complex negotiations and details. Blake went out of his way to get our input and show the properties that met our needs. Blake has the local market knowledge and experience to help buyers navigate the Oxford area. He is more than just a great website, he is an agent who works hard for his clients."
Erik Tolleson
"I was very pleased with the services Blake Cannon provided me. He impressed me from the start with his quick response to my inquiry about potential homes to purchase, and he continued to impress me throughout the whole process with his professionalism, honesty, and the way he truly cares about his clients. I would hands down recommend Blake to anyone looking to buy or sell in the Oxford area. He is a wonderful real estate agent and an even better person."
Doug M. and Jill
"I'm glad to say I chose Blake as my agent. His professionalism, knowledge, willingness to listen, and most of all his helpfulness made my home buying experience much more comfortable and pleasant than expected. As a first time home buyer, Blake understood my needs and concerns, and was able to give me answers to the (far too many) questions I had. The next time I'm in the market to buy or sell real estate, Blake will be my first phone call."
Meg Shannon
"I simply cannot say enough good things about Blake Cannon's abilities. I had my home on the market with another realtor for three months, with no offers. After listing my home with Blake for just two weeks, I had two offers. Even in a poor market and economic recession, I sold my home for the listing price. Blake really knows the market, understands the importance of the initial listing price, and knows how to price to sell. Moreover, he is extremely adept at marketing, and truly emphasizes the positive qualities of his clients' homes. He is constantly in touch with his clients, giving crucial feedback and keeping them in the loop. If you ask me, when it comes to real estate, Blake Canon is a supernova among stars."
Lisa Brener
"Blake Cannon was recently my realtor in connection with the sale of a condo that I owned in Oxford, and I cannot speak highly enough on his behalf. He was always professional, courteous, and responsive. Because I reside in New Orleans, he not only handled all of the negotiations, communications and document preparation, but also acted as my "eyes and ears," by letting me know what needed to be done to get the property ready for sale, then hiring and supervising contractors who provided repairs. Prior to selling the condo, I leased it for a period of time, and Blake managed the property as if it were his own. I highly recommend Blake to anyone who has a property to be leased, managed or sold."
Brian Newman, IBM
"I can't recommend Blake enough for those who are looking to buy or sell in Oxford. I have bought and sold several properties in Oxford over the years, and had started to grow frustrated with the service level I was receiving from other local agents. I knew I needed an energetic, driven realtor to assist me in my most difficult challenge yet; selling my home in a down market while living over 200 miles away.
After reviewing Blake's comprehensive marketing plan and spending some time with him discussing the local market, I decided to give him a shot. Best decision I ever made! Blake had a contract on the house within 5 days of listing! He stayed on top of every detail during the escrow process, and we closed a month later without incident!
There is an alternative to the status quo most local agents follow. Give Blake a shot like I did, and I'm confident he will deliver."
David and Diana Dubard
"Dear Blake,
Just wanted to let you know how much we appreciate your help in finding and purchasing a home in the Oxford area. I knew within a few minutes of meeting you that you were knowledgeable about the market and that you would give us the personal service that we required since we were re-locating from so far away. You made the process fun and enjoyable all around and we had a wonderful experience working with you and look forward to doing it again someday.
Your Friends"
Trina Chamberlain
"Blake,
Thank you so much for all your help with the sale of my Oxford home. I was so excited that it sold in less than 4 months!! Also, thanks for helping me locate someone for the repairs and making it happen. I will be sure to recommend you in the future!!"
Dan and Sarah Germany
"Your real estate services were nothing short of superb. Thanks for all of your hard work."
Drew Bottalico
"Blake did exactly what he said he was going to do, when he said he was going to do it. He enabled me to receive my entire listing price. What else could I have asked for?"
Randy and Irene Daniels
"We were very pleased with Mr. Cannon's handling of our real estate transactions. He went above and beyond the call. We would recommend him to anyone. Thanks for the great job Mr. Cannon."
Nicholas Gardner, Investor
"I was very pleased with the services that I received from Blake Cannon on a recent purchase of an investment property in Oxford. He was very attentive to the details of the transaction and kept up with the deal. The hard work that he put into getting the project to closing, made the process much easier for me. I am a professional with career that does not involve real-estate and having a real-estate professional to handle the details of a transaction was really helpful. I would recommend Blake to anyone that I knew looking to purchase real estate for a primary residence, second home, or investment. He did an outstanding job for me."
Andy and Megan Prescott
"Blake – I just wanted to let you know we got our home owner's credit today! A very exciting and timely arrival with a baby on the way. Thank you for making it all happen! And thank you for making our first home purchase process as smooth as possible."